My name is Diana Machira and I'm the fashion blogger behind denimandcateye.com. Antony Trivet has been my photographer for about 5 months now and it has been a brilliant ride! He is extremely patient, professional and his work of art speaks for itself.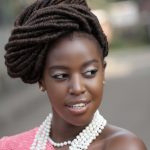 Diana Machira
Working with Antony was a breeze. He knew exactly what he was doing, and also told us what we should do so that we get better photos. From the first day that we spoke, to the engagement shoot and finally the wedding, he was professional and also really courteous.
James Mumo
It's my pleasure to be writing a testimonial from having worked with Antony. From start to finish, his organisation skills were exemplary. He made the photo shoot fun and interesting. I found Antony's experience very pleasant and I enjoyed working with him! Not to mention, my pictures turned out absolutely beautiful.
Franklin Saiyalel
My husband and I have worked with Antony for a few years now, the latest being our 1st year anniversary. His professionalism, ability to keep as at ease during the photo shoot,executing all our ideas to perfection and the end result of amazing photos is what keeps us coming back for more photos our life's journey. We highly recommend him for all your photography needs.
Rose Brian
Antony is truly the best if not the greatest photographer, something you quickly find out once you check out his website or his FB page. He sees things in such a different and unique way and will go the extra mile to get that perfect shot. Everybody was SO impressed with him on our wedding day and the end product was just amazing. He is also down the earth and funny which helps with the whole process. Seriously, you will not be disappointed.
Caxton Murira
Thank you, thank you Antony for such incredible photos, you are indeed on top of your game; we had fun with my boys during the family shoot.
Antony knows what will make a good picture and is capable of creating the right setting. I loved the time it took to deliver the images in as much as we had a hard time selecting the images to be mounted as all photos were captured with such perfection. I have already recommended you to a bunch of my friends.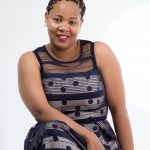 Liz Kariuki
Working with Trivet was an amazing experience!
When we approached Trivet, we were strained budget wise, but needed quality work done and have memorable wedding photos and videos. Trivet was flexible and customised the packages to fit the budget available for photography and videography.
We did an engagement shoot prior to the wedding that made us realize how passionate Trivet was to ensure quality work was done. Just before the wedding, Trivet ensured we were prepared for our wedding by preparing and took us through with us a list of dos and don'ts for us as a couple while during the wedding ceremony. In addition, he had prepared a photo shoot emergency kit …this honestly was a surprise!
During the wedding rehearsal, Trivet was present to map out the church and confirm the sound systems in place and whether they were operational.
After the wedding, Trivet shared with us draft of the video and allowed enough time for back and forth feedback. In addition, he was flexible and patient in finalizing payments and honouring the payment plans.
We guarantee that Trivet is the best photographer one can ever ask for in their wedding. Very passionate, knows his work, and driven by customer need …you'll see the outcomes!!!
Thank you so much and God Bless!!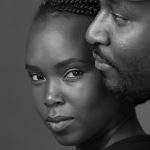 Kelvin & Franciscah
Antony Trivet is a nice person. I think the fact that he is a nice person first makes him a great photographer. He is able to pick up small details and pays attention to important moments of your event.
He is a man of his word, delivers what he said he will and within the time he said he would.
Very organised guy with a great team.
He was able to bring a relaxed environment such that we make the photos more natural
He was able to make a 'sura ngumu' guy like me appear like a lightskin…
I thank God for him and I pray that God will bless the work of his hands.
Ps.. All these compliments na Anto hajanilipa…akinipea kakitu je?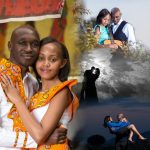 Edgar Gulavi
It was a pleasure working with Antony. He is very professional and pays attention to detail. What I really appreciated was his patience. The quality of his work is outstanding. He exceeded our expectations.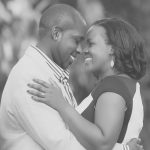 Linda & Martin Gitau
We had so much fun and Trivet was very professional,engaging and errrr…patient with our crazy large families & divas team!He also got the pics ready in amazingly good time!We will work with him again and again,no regrets.
Ruth Gabantu
My name is faith Ngala, Antony Trivet was our photographer during our wedding and with the package that we had chosen he did both the engagement photo-shoot and wedding. Working with Antony has been extremely great and one special thing my husband and I learnt,as we were working with you is your level of excellency in service delivery. Your output is extremely beautiful and unique because your input equalizes the final product. Your reception is warm and that makes it easy for one to work with you….. Memories are to be cherished and your work makes the memories worth the cherish. Thank you so much for valuing your work and may the good Lord open extraordinary doors for you…. We enjoyed working with you and we look forward to work with you again
Faith ngala
It's not often I have a photo taken that I use all year and for everything. Facebook, Twitter,Instagram,YouTube– everything!
But when you took my pictures that cold morning in March 2017, I was dressed for a board-meeting.
I had on eyeliner, little face powder and a tinted lip moisturizer.
I was truly uncomfortable and uneasy about having my picture taken. I wasn't ready.
Yet the result was simply stunning.
I have used that simple portrait all year long. I love it and I can't believe what you
did in barely 6 minutes.
You are gifted and blessed. When I do my profile pictures again, I'll call on your first.
Thank you.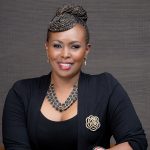 Caroline Mutoko
Antony Trivet is very good at his job, professional and delivers within agreed timelines.I would definitely recommend him.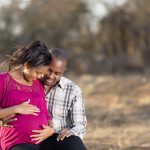 Moses Mutua
We had the privilege of working with Antony on our engagement and ultimately wedding photos. My husband (who is also called Antony) and I are camera shy, but Antony made it soo easy and natural. During the wedding, he was cool,patient and unobtrusive but managed to capture great moments that show the atmosphere of the day. Simply put, Antony's love, passion and dedication for his work ,is manifested in his superb photos . And lastly,who can forget the laughs and goofs that came with the photo shoots. We are still smiling.
I'm glad I took a chance with Antony 🙂
Narotso Musundi-Odhiambo
My husband and I were honored to work with Antony during our wedding. His level of professionalism and honesty is mind blowing. Antony made us feel comfortable, he is easy to talk to and listened to our concerns and was able to advise us accordingly.
The pictures still amaze us to date as they are simply beautiful! He is keen to detail and his passion is evident in his work!
It was a pleasure working with Antony and we will definitely be working with him again and again and again………….
Sophie Adhiambo-Wesonga
We had been looking for a photographer to cover our wedding but when I saw Antony's work, we stopped searching. I contacted him and the rest is history. He and his team are not only patient and fun to work with but extremely professional in their work. The results were absolutely exquisite. He is one of the best photographers out there. I highly recommend him.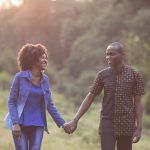 John & Irene
Antony is extremely dedicated, humble and professional. He shot both our engagement and wedding and they were memorable. He's really good at night photography too. You just can't go wrong with him
👌#supertalented📸
Charly & Yvonne
Trivet is highly professional and a great photographer. He's awesome to work with and his work is amazing
Yvonne Esialila
Worked with Antony Trivet and loved the quality and creativity of our photography? Add your testimonial using the form below!