ANNOUNCING OUR NEW WEBSITE LAUNCH!
I am so so thrilled to finally announce the launch of our new website! The old site was several years old, and we were long overdue for a refreshment. I am more than over-the-moon, super duper, ecstatically, happy with the final result!
THE WEBSITE DESIGN PROCESS
It wasn't an easy journey to get to this point. The problem was that I am apparently really picky, maybe perfectionist hhhmm egocentric…Who knows!!!??. At least with a website design that is going to be representing my photography, my personality, and my style for the next few years. I don't feel guilty about that. I think I'm entitled – no, required – to be picky. My website is an extension of ME. So when it came time to design a new one, I had a certain vision for it, but had extreme difficulties executing it. After months of struggling, we began this project right after the New Year; I decided to convince Mbithe since earlier on she had declined my offer, Thank LORD I didn't have to sweet-talk her. Mbithe is amazing to work with! She's a developer genius, and most of all, she got me. She was able to take my vision and all my crazy ideas and pull them together in a cohesive, classy design that I absolutely LOVE! I can't believe how quickly she was able to design the perfect website for us. This project never would have happened if she wasn't there to keep me on track. It is everything I wanted, and then some.
THE RESULT
The entire site has a sticky menu, so navigation is easy. The home page is a beautiful mosaic of some of my favourite photos.
The About Me page was a very important component of the site. I was so thrilled to finally be able to share my mission and vision.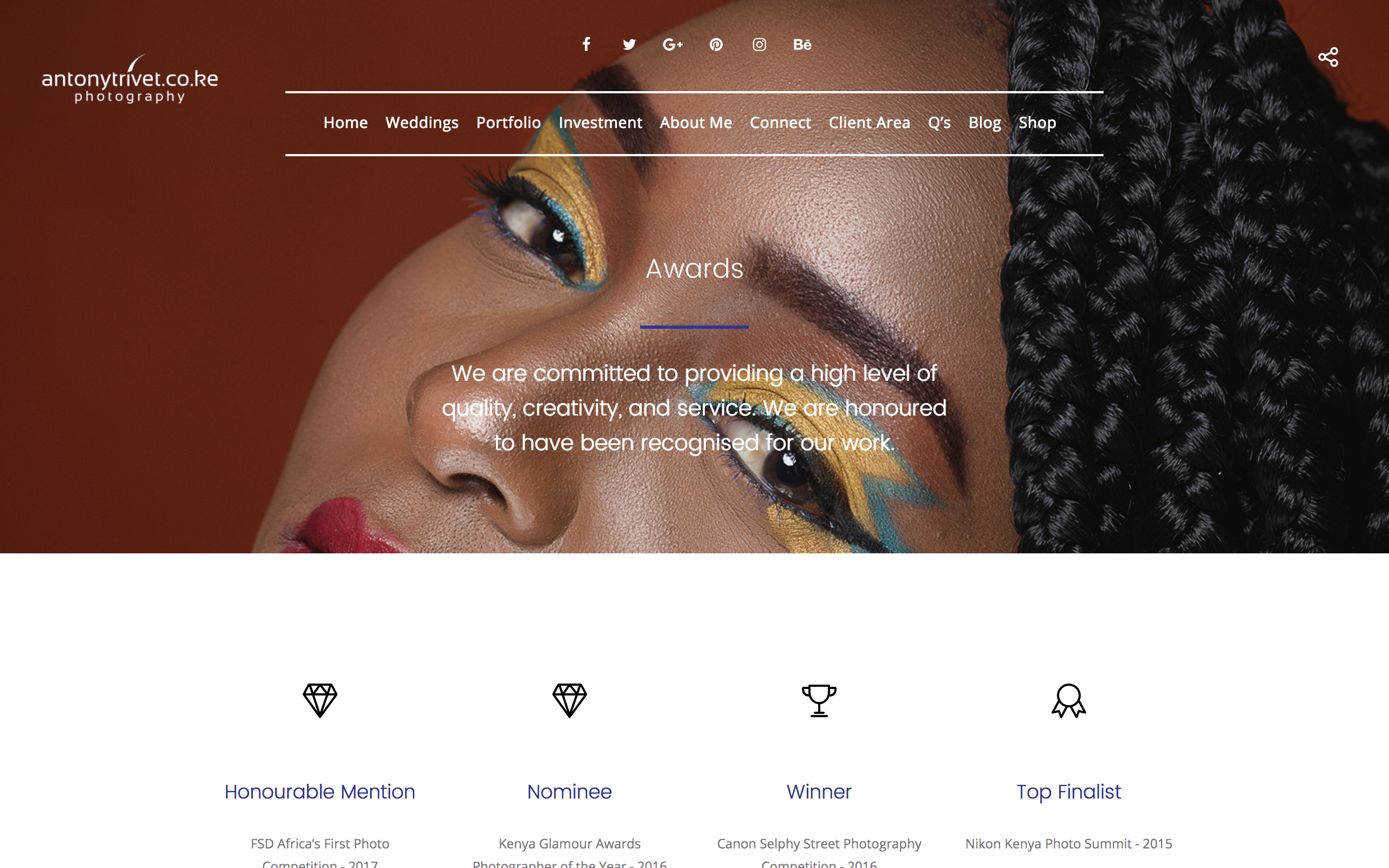 The Portfolio page may be my favourite part of the whole site! I wanted a masonry layout for the photos, so that our work could be seen at a quick glance. Mbithe did an amazing job with the layout, and I love how it can be filtered by category. Yum.
One of our main goals was to make sure that we were providing enough information and make it easy for visitors to become clients. The Q's (Questions) page answers many frequently asked questions and gives some insight on what it's like to work with us.
The new website is also fully responsive and will look great on mobile devices too! This is a screenshot from my Phone & iPad/tablet:
Please take some time and look around. I'd love to hear what you think! Leave a comment and let us know. I hope you love it as much as I do! Now, if you'll excuse us, it's time to celebrate! !!!!